Feng Shui Home Staging




for a faster, more profitable home sale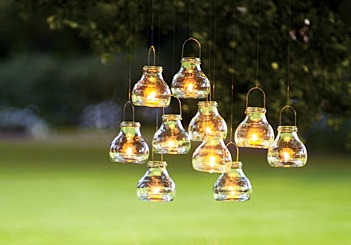 Applying feng shui home staging basics to your home before you place it on the real estate market can bring positive and harmonious energy to those who enter your home.
One of the goals of home staging is to create a warm, welcoming environment for home buyers. If you have a house for sale, and want to sell it fast and for more money, follow the feng shui tips on this web site.
One of the basic home design tenets of feng shui is decluttering your home. Feng shui experts believe that a cluttered home has bad energy, because the flow of energy is blocked by all the stuff.
Home buyers who enter a cluttered house are sure to feel that tension. I know I do!
Make a quicker home sale by applying staging and feng shui tips to your house design. Simple changes in the selection and placement of furniture, accessories, and the use of color, will improve the flow of energy through your home and the way people feel as they enter.

I became interested in feng shui when I was working as a real estate agent. I was showing a house to a couple who were looking for a home with good feng shui. I was intrigued by their comments as they walked through the home, discussing feng shui pros and cons. (They didn't buy the house!)
As I started learning about feng shui, I ran across an article discussing the space under the bed. Like most people, I take advantage of storage space wherever I can find it and had lots of stuff crammed under my bed.
Feng shui experts claim that you'll have a hard time sleeping with clutter under the bed because it blocks the flow of energy. 
Well...needless to say, I spent that night tossing and turning, thinking about all that stuff under my bed! The next day I cleared out the clutter out and felt much better.
What is feng shui?
Feng shui ("fung shway") is an ancient Chinese house design philosophy that has gained in popularity in many different countries in recent years.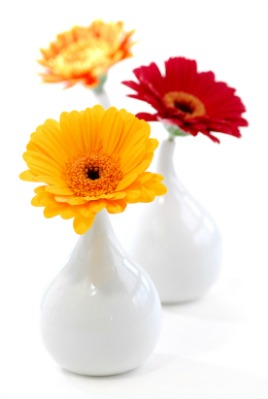 Translated, Feng shui means  "wind" (feng) and "water" (shui). Feng shui enhances well-being by rearranging how "Chi," (energy), flows through a home.
According to the theory of feng shui, all objects and spaces have different energies that affect each other in various ways. The objects that you bring into your house are believed to have positive or negative effects on the energy in your home.

The goal of feng shui is to balance these energies to create an atmosphere that aligns with your ambitions and dreams.
This ancient design philosophy is believed to promote prosperity, good health, creativity, respect for others, good social relationships and self-confidence.
Feng shui is a complicated practice with many different elements that require years of training to master. This webpage barely scratches the surface, referring only to basic home design feng shui tips for staging that everyone can understand and apply.
Two feng shui concepts that are fairly easy for most to grasp are the principles of Qi ("chee") and Polarity. Qi is the energy or "life force" in an environment and how it flows through that environment. 
Note: Certain aspects of feng shui shouldn't be used when home staging, such as the practice of hanging crystals from the ceiling. Feng shui principles can often contradict home staging basics-- use common sense when applying feng shui.
Most of us have heard of "yin" and "yang." Polarity refers to the male (yang) and female (yin) energy in a room. Your goal is to balance the yin and yang in every room of your home.

Yin qualities are female, soft, passive, motherly and dark, while yang qualities are male, hard, exertive and bright. The goal is to create a balance between dark and light, hard and soft, curvy and straight and geometric patterns and floral patterns when putting together your feng shui home design.
Feng shui experts will also tell you that certain physical elements can attract energy, while others will repel or obstruct it. This system allows us to personalize and attract the energy where we want or need it most.
When energy is allowed to flow freely and is focused on where you need it, attaining your goals will just seem easier. When energy is blocked, life feels harder. 
For quick feng shui tips for your home, watch the video below by Morris Design.
Feng shui elements
Feng shui elements are wood, fire, earth, metal and water. Having a basic understanding of the elements and how to use them in your home design will create more positive energy in your life.
A balance between the more yang elements, (earth and fire), and the more yin elements, (water and metal) will help you to achieve a more harmonious life. 
Wood - is considered the originator of all new life and growth. Although wood furniture is perfectly acceptable to use in your Feng Shui home, live wood is preferred. Try to incorporate live plants in the decorating scheme throughout your home.
Fire - (the most 'yang') contains more energy than any of the other elements. It's helpful to use fire in rooms that lack energy, but it should be used sparingly. Using candles can bring energy into certain aspects of your life.
Earth - has a grounding energy. Earthy elements throughout your home will deliver peace and stability. Earth elements include terracotta and clay, marble and granite.
Metal - is akin to earth, but contains less energy because it can become malleable and liquid. Use metal elements in your home design, especially gold and silver. For home staging, strive for a cohesive look by using the same metal finishes in a room.
Water- (the most 'yin') is highly prized because of it's flowing and changeable attributes.
Feng shui home 

staging
Decluttering
Clutter is a deep and perplexing energy that can drain your mental health. Clutter keeps you from doing the things you desire-- you want to get it under control, but don't know how or where to start.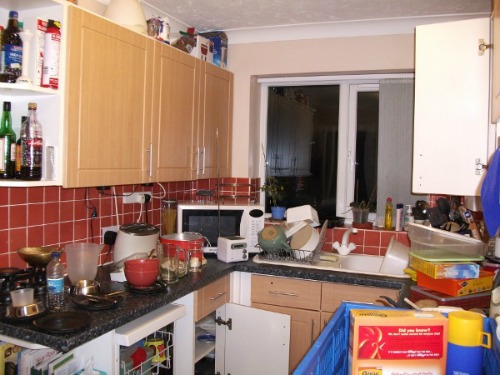 Where do you start in a cluttered kitchen like this?
You can confine the clutter to just a few areas, like tucked away in closets or boxes in the attic. But simply reshuffling your clutter to another space will not keep it from preying on your conscience and prevent you from moving on.
Like home staging, feng shui recommends that you declutter, depersonalize, clean and repair. Decluttering and ridding yourself of items you have been clinging to for too long will help clear the bad energy from your life and get you moving in a positive direction.
To get started, see declutter your home for some helpful tips to get you started.  You'll find that once you get a system in place, the process will go much easier. And the positive relief and energy surge that follows will simply amaze you.
An added bonus to decluttering is that you can earn money by having a yard sale!

After decluttering, you'll need to clean every part of the house. This includes the inside of closets, cabinets and drawers, spider webs on the ceiling, light fixtures, and so on.

After decluttering. depersonalizing and cleaning, you may have to do some repair work to your home. See diy home improvement.  Once you have accomplished these jobs, you're ready to learn some feng shui tips for your home staging. 
To bring more energy into the house, start moving your stuff out to make room for the new owner's stuff. The great thing about decluttering it that it also gives you a head start on your own packing.
When all the work is done, you can begin your home staging by implementing the five elements of wood, fire, earth, water and metal into your feng shui home staging.
Feng shui tips for using color
"An important tenant to the art of Feng Shui is the energies associated with different colors. For example, metals signify withdrawal or reversal, whereas blues and greens have a calming effect. When staging your home the mood of a room is an important consideration.
For more information on which color combinations work best, consult this Feng Shui Color Guide and bring harmony into your home." Quote by Proflowers blogger, Julissa Garcia.
Feng shui tips for home staging
The main entry
This is one of the most important steps if you have a house for sale. Feng shui home design begins at the entrance, because a house absorbs its main energy nourishment through the front entry. Good feng shui in the foyer will welcome and direct the flow of energy into the house rather than push it away or weaken it.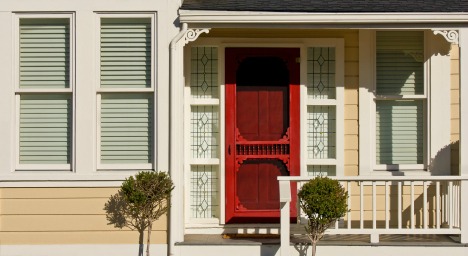 Paint the main entry door in a contrasting color
To start, clear any trees or bushes that block the windows at the front of the house. Create an inviting path to entice buyers up to the front door.
Make your front door welcoming by painting it a color that contrasts with the rest of the house. Place round leaved plants and flowers on each side of the door, as sharp leaves can feel unwelcoming to visitors. Keep the porch and entry spotless and don't forget to turn on the porch lights for viewings after dark to welcome visitors. Add a new welcome mat to the entry as well.

The front door of a home should be in proportion to the rest of the house. Too large or too small an entrance will inhibit the proper flow of energy through the home.
Engage buyer's senses at the door by hanging a wind chime on the front right corner of your house. Feng Shui tip: this is the buyer's area of the home. Another house design idea is to place a relaxing gurgling water feature near the main entry.
Avoid hanging a mirror that faces the main door.
If the first room off the entry is a bathroom, keep the bathroom door shut. Don't let the sight of a toilet greet home buyers until they actually open the door knowing they will see one. And when they open the door, be sure that the toilet lid is down. 
Create a positive landing place for energy inside the main entry by placing a small round table in the center of  hallway with a lamp or flower-filled vase on top. For smaller entries, place a good quality rug in bright colors on the floor. Beautiful art and a strong wall color can serve as a focal point too. For home stagers, avoid garishly bright wall colors.
Feng shui home staging in the kitchen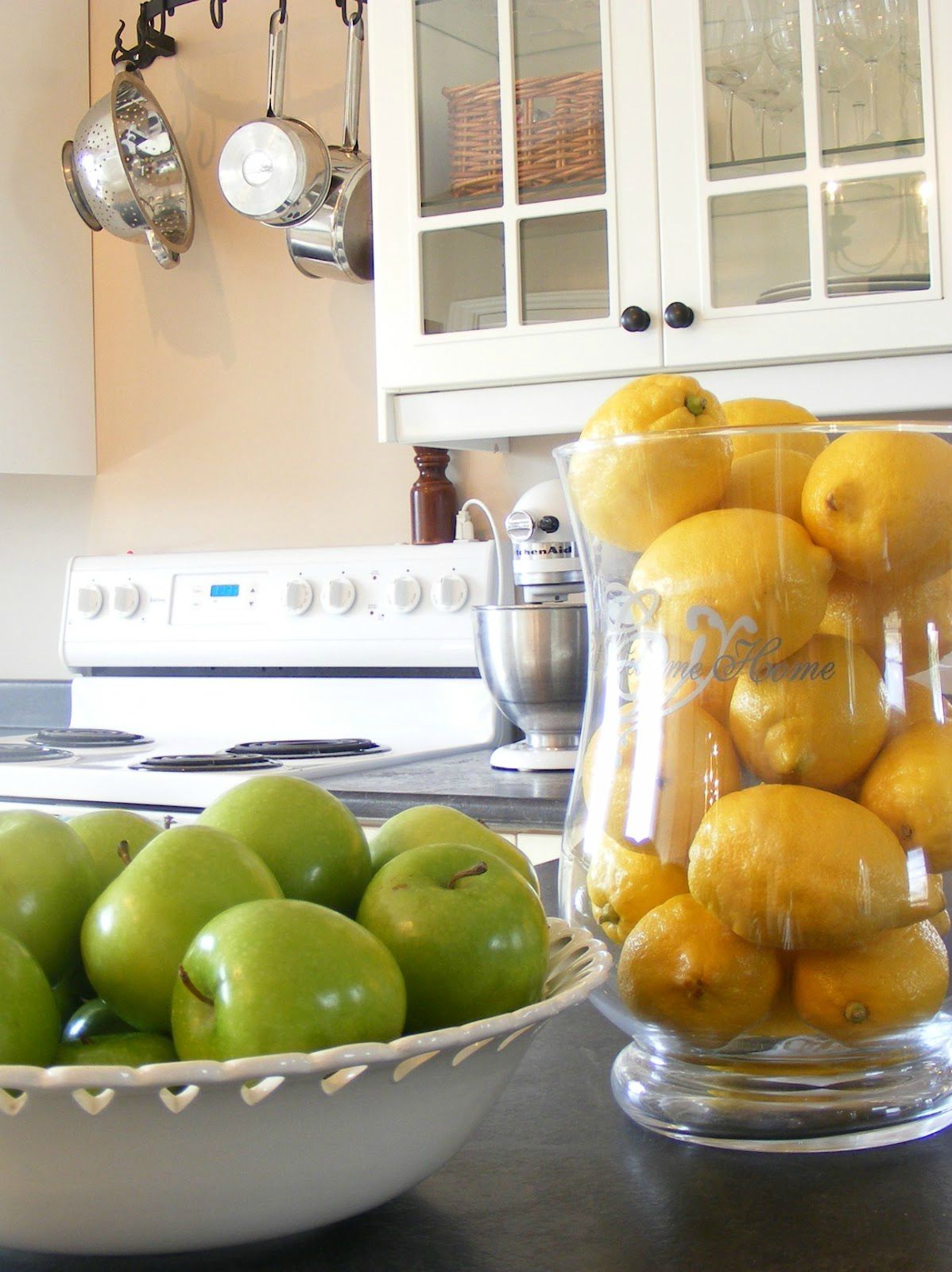 Accessorize with bright fruit! Yellow is a great feng shui color for a kitchen.
If you have a perfect "work triangle," (oven-sink-fridge) then your kitchen already has the right balance between the two competing elements of fire and water.
The most important thing you can do in the kitchen when you have a house for sale, is to keep it spotlessly clean and clutter-free.

Keep counter-tops clear and be sure to declutter the inside of drawers and cabinets, because home buyers WILL look inside to see if there's enough space for their things!
Remove everything from inside the kitchen cabinets and drawers, returning only half. This is a home staging tip that makes your cupboards look more spacious inside. Pack up everything else for your new home.
For tiny kitchens, see small kitchen decorating ideas for home staging tips to make a small space look larger.
Feng Shui tips for accessorizing with plants: Avoid pointed, spikey or sharp-leaved plants and flowers when feng shui home staging. These items are cutting and unfriendly-- bad energy that you should avoid.
Stage kitchen counters with decorative items, like a bowl of fruit, a vase of flowers, or better yet, a live plant with rounded leaves.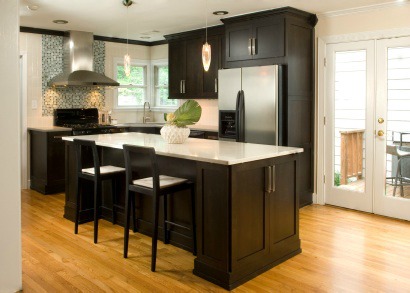 Use round leaf plants for feng shui accessorizing
In feng shui, food signifies wealth and abundance. This is why you so often see a bowl of fruit in kitchens, especially oranges. Not only are they lovely, but they are valued because of their color and shape. Lemons, limes, or a bowl of bright red apples are good examples of fruits to display in the kitchen.



Stage your dining table with plates, silverware, napkins and a striking centerpiece. This will create a comfortable welcoming feeling for home viewers.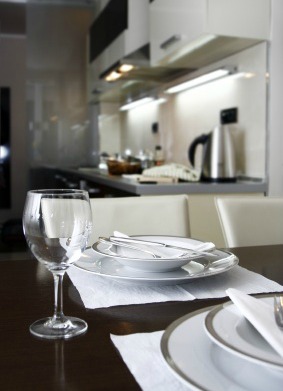 Create a welcoming table setting
Yellow is a great color choice for the kitchen; not only will it lift your spirits, it is also considered good for digestion. Other good color selections are white, brown, and red.
Avoid using the water element colors of black and blue in the kitchen. They will suppress the fire element in the kitchen.
Sharp items, like knives and other implements used for cutting, create negative feng shui and should be stored in drawers out of sight. 
Anything associated with cleaning and waste, like brooms, mops, and especially a garbage can, should be tucked away out of sight. All these things contain negative energy, and if stored in sight, will deplete the energy from a room.
Feng shui home staging in the bathroom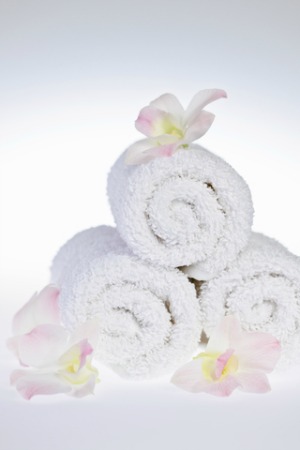 Above all, keep the bathroom sparkling clean and organized. A messy and unorganized bathroom will only compound the negative energy in this area.
If you share a bath with many users, you should see about investing in organizational items,  like baskets to keep everything in place and out of sight.
See containerstore.com for a great selection of storage and organizational containers.
Keep bathroom door closed and toilet lids down. According to feng shui, toilets and drains suck energy out of a room.
We all love the "spa-like" look in a bathroom. There's a reason for that. It makes us feel relaxed, rejuvenated and pampered. Think of the soft, fresh neutral colors that are used in spa bathrooms. You can't go wrong with whites and pale neutrals.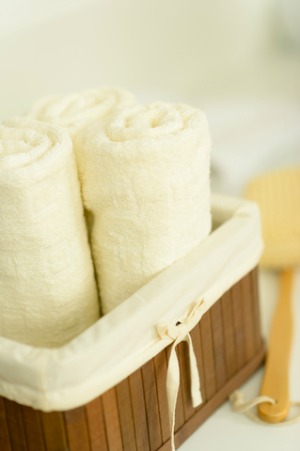 Look to nature for home decorating ideas; accessorize the bathroom with objects from the earth; a bowl of seashells, loofahs, or a live plant.
Roll fresh white towels and place in a basket. Use unscented candles to create a soothing atmosphere.
Avoid decorating the bathroom with strong water elements, such as pictures of waterfalls or turbulent ocean scenes. Avoid using water colors in your bathroom home design, black and blue, as these will bolster the energy you need to keep in control. There is already a strong water element in the bathroom.
Feng shui home staging in the bedroom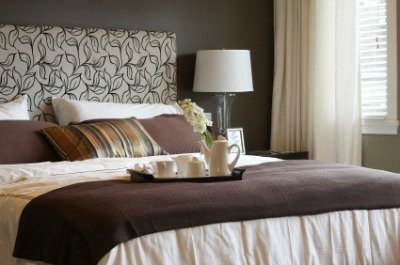 An upholstered headboard combines complimentary energies of strength (wood) and softness (fabric)
The bedroom is a place for healing and relaxation, so avoid violent themes in artwork and any items with aggressive energy that will sap the energy you need for healing. Do not keep electronics, exercise equipment and/or an office desk in the bedroom. For tiny bedrooms, see small bedroom decorating ideas for tips on making a small space appear larger.
Place two nightstands with lamps on each side of the bed; they don't have to match, but should be close in scale. The goal is to match each side of the bed. One nightstand can have a masculine energy while the other is feminine depending on how you choose to accessorize them.
Beds are important in feng shui because of all the time we spend there. While we sleep, we are very relaxed and open to energy flowing around us. The bed should be the largest piece of furniture in the room.
The direction the bed faces is also important in feng shui. Try to avoid having your bed face a door or toilet, and don't place the bed right under a window unless you have a solid headboard.
Don't sleep on the floor or close to the floor in a low bedframe. Good feng shui requires a bed elevated off the floor for good energy flow.
The preferred headboard is solid wood or upholstered. With an upholstered headboard, you will be combining complimentary energies of strength (wood) and softness (fabric).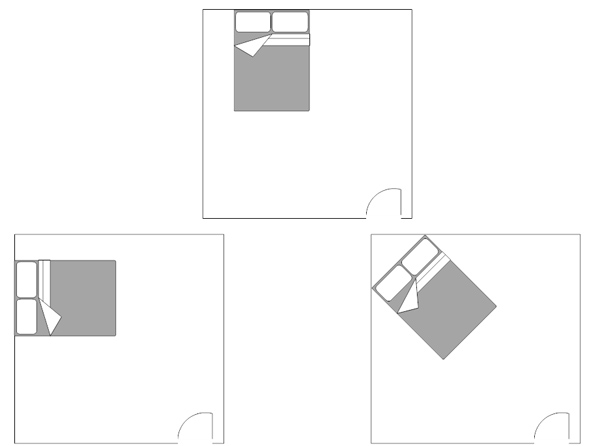 Place beds in the "Command Position"
Place your bed in the "command position." In this position you can see the door while lying in bed, but you are not in direct line of the doorway. Beds in line with the doorway are considered to be in the "coffin position." 
According to the principles of feng shui, a bed lined up with the door resembles the way a person lies in a coffin, with feet taken away first, not a pleasant thought! Doors are energy connectors, and if your bed is in line with the door, your energy will be pulled and weakened.
Color is important in the bedroom; for walls, select paint colors that are soothing and relaxing, like pale greens and blues. Neutral colors, ranging from white to chocolate brown are the best colors. Also known as, "skin tone" colors. 
Open your windows to allow oxygen and fresh air in while you sleep.
The best feng shui lighting for the bedroom at night is candlelight. Another option is a dimmer switch to create a relaxing feeling.
Feng shui furniture
Feng Shui furniture shouldn't have sharp edges or angles . It's believed that sharp edges will cut the energy. Open shelving and book cases are particular culprits; it is believed that their sharp corners can act like knifes. Corners can be softened by placing comfortable, cheerful objects or plants with round leaves at the corners.
Large pieces of furniture such as beds, armoires, sofas, etc., need a solid wall to be placed against. Try to avoid placing large pieces in front of windows.
Never allow the back of a sofa to face the entrance of a room. Not only is this very unwelcoming to visitors, it bounces energy out of the room. Instead, try facing the sofa or loveseat toward the entrance of the the room. 
The same goes for chairs, beds, and other forms of seating. This includes windows. In feng shui home design, it is deemed bad feng shui to leave the back exposed to possible attack through doors or windows.
Feng Shui Lighting
Indoor and outdoor lighting contains energy, and we have the ability to control it. We can soften or activate it according to the particular needs we have in our homes.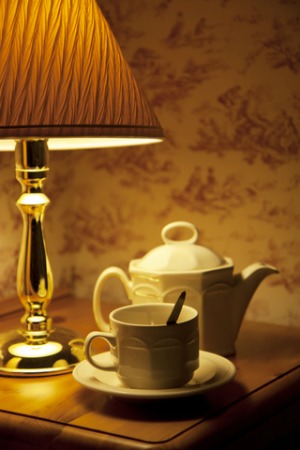 We don't have to live with harsh and ugly flourescent lighting in our homes. (I like to refer to them as cadaver or operating room lights)

It should come as no surprise to learn that fluorescent lighting is just plain bad for feng shui! It's extremely unflattering to all it shines down on, and has been known to cause fatigue, headaches, and feelings of isolation.
If you can't replace your flourescent lighting fixtures, try swapping out your regular flourescent bulb for a "happy" lightbulb from "Verilux."
A Verilux bulb produces a glare-free, flicker-free, instant-on, bright white light that shows true colors, eases eyestrain, and saves money.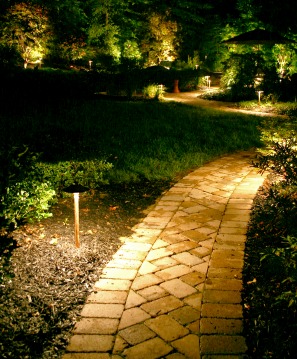 Natural light is the most preferred form of indoor lighting. Open your drapes and let sunlight in whenever possible, as sunshine is a great mood elevator.
Overhead lighting can often be harsh and glaring. Try placing pairs of table and floor lamps around a room to create different levels of lighting. Remember, in feng shui, balance is always important.
Place some outdoor lighting leading to your front door to entice nighttime home viewers to your front door.
First impression room
Create a "first impression" room. Guide home buyers to this room by creating a clear path at the main entry, or lead them along with a floor runner or a striking piece of artwork to draw them into this room. This is the room you want to "wow" visitors with right away. Place your sofa to "greet" them with open arms, don't let buyers step into the room only to feel shunned by the back of the sofa. 
Your goal is to lure home buyers into this room right away, because first impressions of a home are formed in seconds. Charm them immediately so they will want to continue through the rest of the home.
More home staging feng shui tips
Create more open spaces in your home. Feng shuists believe that spaces allow positive energy to flow freely.
Avoid sharp angles and edges.
Clean, horizontal lines are used often in Feng Shui.
Create good traffic flow to improve the flow of energy. See space planning for more information on traffic flow.
Place mirrors to reflect outdoor views.
Remove personal photos, award certificates, religious icons, offensive or "taste-specific" posters and artwork, etc. See depersonalizing your home. Replace with neutral landscapes which are relaxing, impersonal and add depth perception to a room.
Display your attractive books, (no paperbacks, please) because books are representative of education.
Windows should face only pleasing, natural views when at all possible. We all know that this is hardly ever possible-- that's what window treatments are for! Some feng shui tips for ugly views are placing window treatments inside that will filter light, yet block the view. Another home decorating idea is to hang window boxes outside and plant flowers that you can see from the inside. 
Hang a large mirror in the dining room to reflect the food. Remember, food denotes wealth and abundance. Reflecting your table will double that effect!
When a house has good energy circulating throughout, the people who live in the house experience higher levels of well-being.
Create good scents in your home, like cinnamon and pine. No artificial odors.