About Me




DIY Home StagingTips




for a faster, more profitable home sale
I recently left the temperate rain forests of Southeast Alaska and moved to the lovely and fertile Matanuska-Susitna Valley in South Central Alaska.
Palmer is embraced by majestic mountains, from the imposing Pioneer Peak abutting the Knik River, the Talkeetna Mountains to the north and the Chugach Mountains to the south and east. Almost daily I am taken aback by the breathtaking beauty of this part of Alaska.
Palmer lies on the north shore of the Matanuska River, which can be deceptively calm and inviting one day, tempestuous and malevolent the next.
Incredible winds originating from surrounding glaciers will snatch up silt from the Matanuska or Knik Rivers and blow with a terrible force! These silt-laden winds funnel through town, affecting air quality, sandblasting cars, canceling baseball games...you get the picture.
Palmer is probably best known as the agricultural center of Alaska because of it's fertile soil and ideal growing conditions, resulting in some of the largest and sweetest vegetables in the world.

The long hours of daylight in the summer impart a special sweetness to carrots, kohlrabi, and other produce. 

Every summer, gardeners partake in "giant produce" contests, where the winners are revealed at the Alaska State Fair. This fair takes place in Palmer and goes from August to September.
Palmer holds the world records for giant kohlrabi, kale, rutabaga, turnips, broccoli and cabbage. The largest recorded cabbage was 138.24 pounds at the 2012 Palmer Fair.

A Common Backyard Visitor
We are blessed with an abundance of wildlife here in Alaska. I especially enjoy the moose coming by to visit my yard-- they are astonishingly large beasts.
On a freezing winter day, I and my dogs were held captive in the house for four hours by a huge bull moose that lay steaming in the sun. He had no intention of budging for a mere human. I don't like disturbing the moose-- they have such a hard life in the winter.

My family and I enjoy the many hiking and biking trails in this area. Our favorite place is Hatcher Pass, a scenic mountain pass about 22 miles from Palmer.

My husband and son are more adventurous hikers than me, enjoying mountain trails in the Chugach Range like, Matanuska Peak and Lazy Mountain, (don't let the name fool you-- it's not a lazy hike!) They have yet to climb Pioneer Peak, which rises over 6,000 feet.

I enjoy picking a variety of local berries; high-bush and low-bush blueberries, cranberries, and lately, I have tried my hand at making skin-care products out of rose hips, from the wild roses that grow so abundantly here.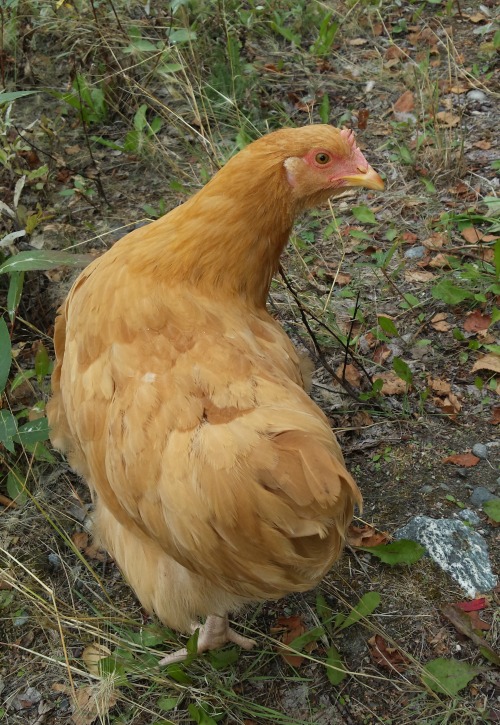 Josephine, my favorite buff orpington!
In addition to growing vegetables, I keep chickens, not for eating, of course...just for the eggs. I am amazed at their hardiness, especially when temperatures dip down to 20 below.

Why I became interested in home staging
I first became aware of home staging years ago when I was in the process of selling my own house. I was just hours away from expecting my first "potential buyer" when my sister, (who was visiting at the time) suggested that we "stage" the house. "What's that?" I asked.
She explained that it was getting rid of clutter and hiding personal stuff to make the home more appealing to buyers. My sister rushed around the house, washing windows, clearing off kitchen counters, stashing appliances, even hiding things in the oven. My house sold that afternoon to the first person who viewed it!
Flush with success and now a confirmed believer in the power of home staging, I decided to learn more about it. With a background in art and a strong interest in home decor, it was a natural fit for me. I pursued the subject and enrolled in a home staging and redesign course.
I also worked as a Real Estate Agent for a short period of time-- it was a valuable experience, and an interesting anthropological study of human nature in all types of situations.
Working as a Realtor certainly provided me with plenty of useful information for my DIY home staging website.
My husband was a home builder for many years and eventually moved on to running larger construction projects. I like to think that I absorbed a bit of construction knowledge over the years simply by association.
Together we remodeled and sold three houses, two of them 100 years old, so I know a bit about the problems you can run into when fixing up old homes. It's fun to see the different home decor styles of past eras as you peel away the layers of wallpaper and flooring during the demolition process of an older house. We even found a few treasures hidden inside the walls.

Here are some pups from my English Springer Spaniel's one and only litter. What does this have to do with home staging? Nothing! But simply too cute not to share.
I have always been keen on doing my own work rather then paying someone to do it for me.  (Except for jobs that require the expertise of a professional, of course.) I wanted to create a "one stop" home staging web site for do-it-yourselfers like me.
Perhaps you live in an area without access to a home staging professional? Or maybe you have a question about choosing paint colors, arranging furniture, repairing a hole in sheetrock or how to make a small kitchen look larger. Whatever your question, I hope you find the answer here. If not, just ask me and I'll be glad to answer.
More Alaska pictures...
Wildflowers along the Knik River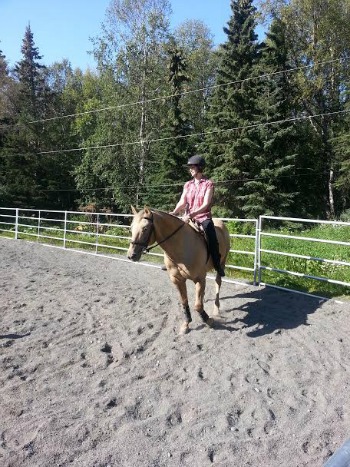 Me fulfilling a "bucket list" item...riding lessons!
Above is a summertime photo of Snowy Mountain located on Admiralty Island. Admiralty Island is also known as, "Fortress of the Bears," home of the highest density of brown bears in North America!
Bull moose in Anchorage, Alaska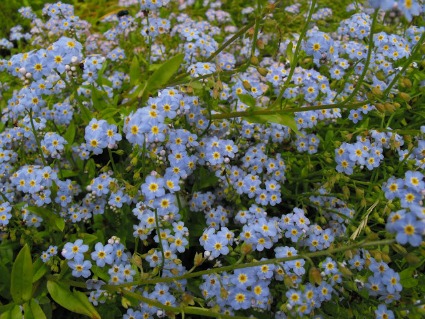 "Forget-me-not"-- Alaska's state flower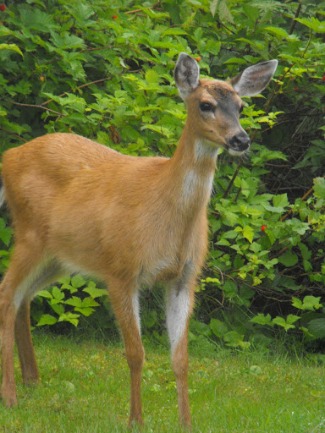 Sitka Black Tailed Deer in SE Alaska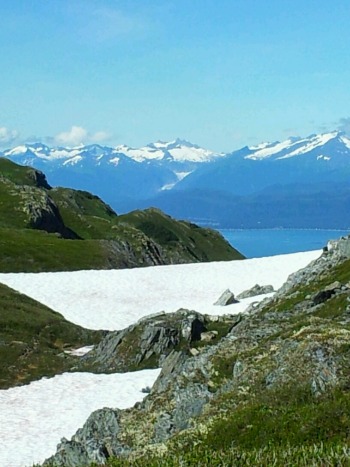 Mountain view near Juneau
Devil's Club in S.E. Alaska
Winter scene along the Mendenhall River in Juneau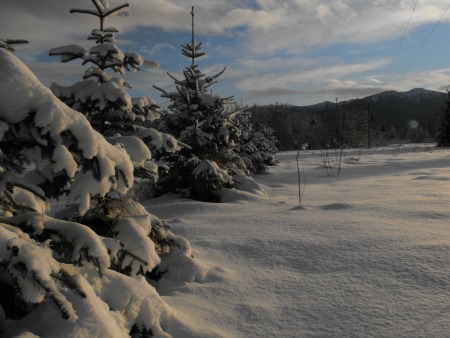 Winter day in Juneau
Indian Paintbrush, a delightful Alaskan wildflower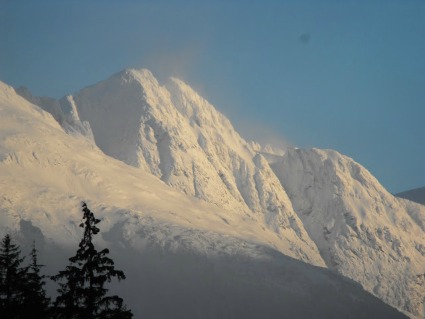 Windswept mountains near Mendenhall Glacier in Juneau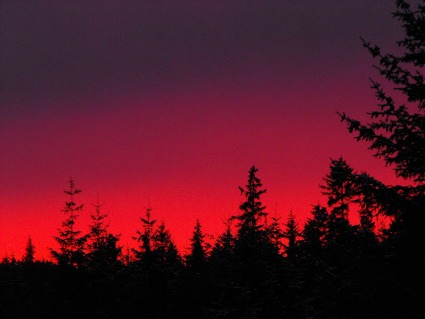 Winter sunset in Southeast Alaska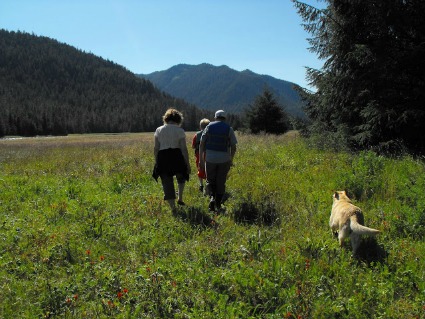 Walking along Petersburg Creek in SE Alaska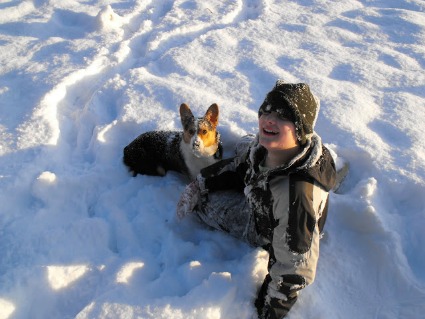 Son and corgi romping in the snow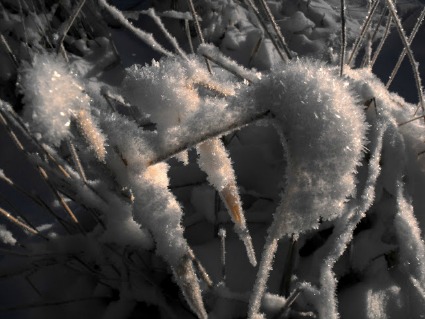 Hoarfrost on dry winter grasses
Dainty alpine wildflowers on Mt. Juneau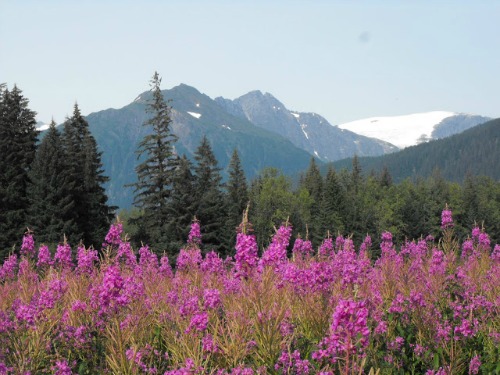 Pink blaze of fireweed in the mendenhall meadows
Me among giant Devil's Clubs
The devils club plant in the photo on the right is over 10 feet tall. 
Devils club is a beautiful but treacherous plant that grows throughout Alaska. It's also known as the "devil's walking stick" for good reason!

The branches are covered with very sharp thorns that are quite painful and difficult to remove once imbedded in the skin. In late August, the berries turn a beautiful bright red. 
Devil's club are highly prized by Native Alaskans for their medicinal value, and I find a cup of devil's club tea very energizing.
The devil's club that grow in S.E. Alaska are much taller than the ones in the Matanuska Valley, which are easily stepped over when tromping through the woods.

South Central Alaska has it's own deceitful shrubbery, the beautiful, but thorny Alaska wild rose.
Hiking through South Central Alaska woods is much easier than S.E. Alaska woods, sort of like going through a park, but watch out for those wild rose thorns!
Return from About Me to Home Page

Go to Contact Me